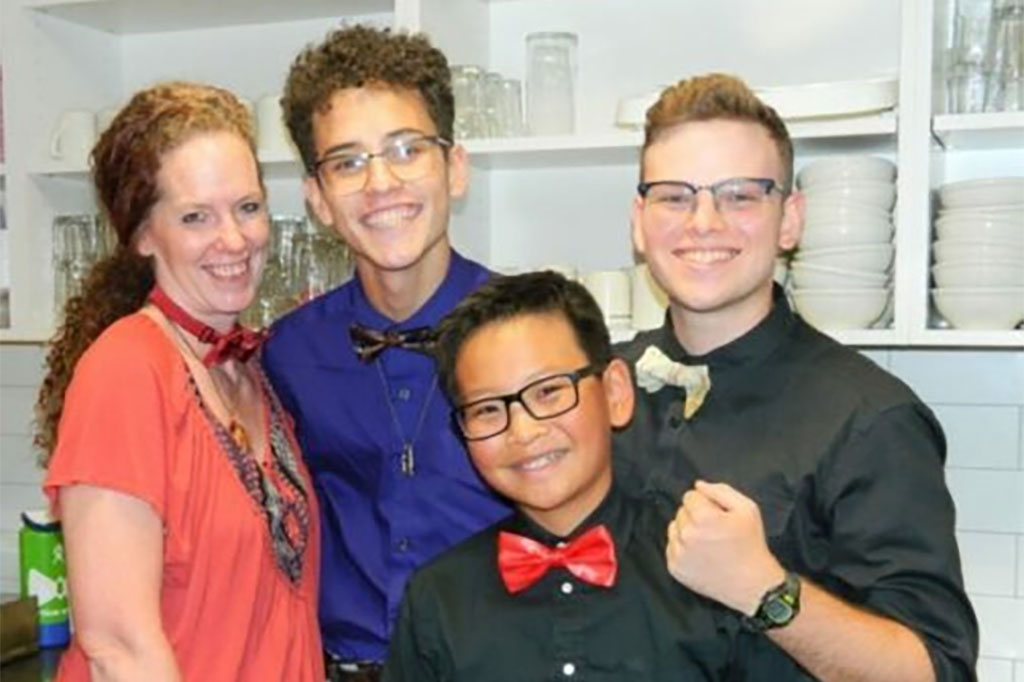 25 Sep

17-Year-Old Leads Bow Tie Brigade to Support RMHC-Denver

When he was in sixth grade, Brock Ramirez was deeply touched by several family friends fighting cancer.  He resolved to help families fighting life-threatening illnesses, and decided that collecting pop tabs for Ronald McDonald House Charities of Denver would be a great way to do it.

He enlisted family members, his mom's work friends, neighbors, and schoolmates – and he's happy to report that in five years, his drive collected more than 100,000 pop tabs for RMHC-Denver. (Yep, he counted the pop tabs every time he brought a load to the House!)

But Brock wanted to do more, and asked himself "What's another step I can take?" to help families. The answer: prepare meals for families staying in the House. And he quickly determined he'd made the right choice. As he was preparing another meal in the Mark West kitchen in Denver, Brock explained "It has instant impact. It shows that we have genuine care for these families, and they give us genuine appreciation for what we've prepared."

The "we" in Brock's teams includes his mom and members of his Key Club at Frontier Academy in Greeley. It's always easy to spot Brock and his team, because they always wear bow ties when they come to prepare meals.

When he was in 8th grade, Brock was inspired by a teacher who wore bow ties on Tuesdays. Following that lead, Brock wears a bow tie to school on Tuesdays – but it's more than a fashion statement. Brock's Bow Tie Tuesdays are meant to raise awareness of RMHC-Denver, and he hopes his sartorial choices will inspire others to support families staying at the House.

Learn how to follow Brock's lead and provide a meal for families at the Denver or Aurora House.