Volunteer at Ronald McDonald House
There are many ways to help!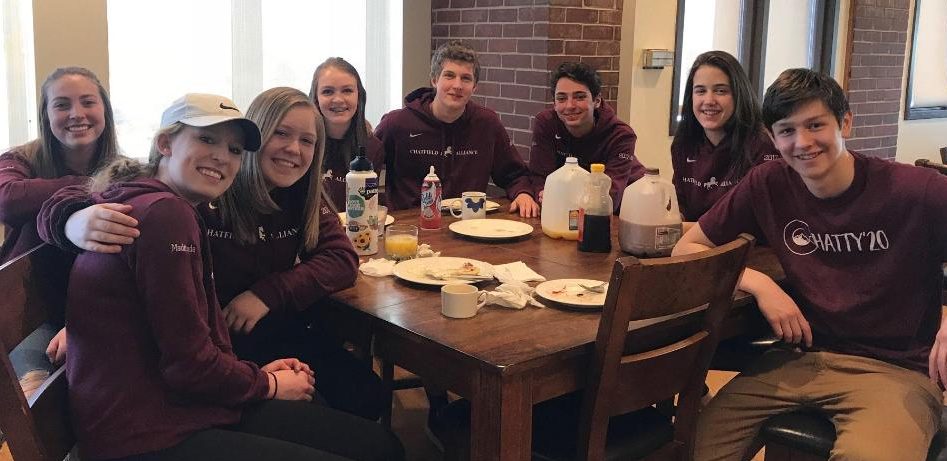 Volunteer Front Desk Assistant This is an individual volunteer opportunity that requires an ongoing commitment to the House. We ask that volunteers are able to spend at least two shifts per month at the house as a House Manager. This position requires greeting and assisting families, light cleaning, giving tours of the House and other general administrative duties. There are 3 hour shifts daily from 9am-9pm, even on weekends!
Ronald McDonald House Volunteer Application
Schedule for Existing Volunteers
Wish List Drive
Get your group to collect items from our wish list! Many of the items are regular household items, but they are extremely important for us to provide for our families! Check the donation link for an updated list of items we need! Any size group, or even individuals, can do this! » our current wish list
Provide a Meal
A great way to help the families here at the House is by providing them with a home cooked meal when they don't have the time, energy or money to prepare it themselves. You will never forget the appreciation on the faces of the families as they sit down to share a meal together. Breakfast, Lunch or Dinner providers are needed. Groups of 2-10 are recommended for this opportunity! » prepare a meal
 For more information on becoming a volunteer at Ronald McDonald House, contact Stasi McMurchy at amcmurchy@rmhc-denver.org or 720-382-7221
Ronald McDonald Family Room Volunteers When families walk into our Ronald McDonald Family Room, we want them to forget they're in a hospital. Just steps away from the pediatric or neonatal intensive care units, the Ronald McDonald Family Rooms offer a place to rest and regroup right at the hospital, just moments away from their sick child. Volunteers are needed at Ronald McDonald Family Rooms  located in two area hospitals.  Choose the location most convenient to you:   Rocky Mountain Hospital for Children (1719 E. 19th Ave., Denver) Sky Ridge Medical Center (10101 Ridge Gate Pkwy., Lone Tree)   Family Room volunteers aid in the smooth operation of the Ronald McDonald Family Room and help ease the stress of concerned parents. They help families take care of their needs without having to leave the hospital knowing they can be back by their child's side in a matter of minutes. Duties include keeping the room cleaned and stocked with snacks, assisting families with laundry or other needs and otherwise acting as a host in the room. Many shifts are available to meet your schedule. We request a once-a-week, 4 hour commitment for a minimum of 6 months.  Shifts run daily beginning at 9am (9a-1p, 1p-5p and 5p-9p).  Because you'll be working within a hospital, we require that you are vaccinated and receive an annual flu shot. For more information on becoming a Family Room Volunteer, contact Shari Mattice at 720-382-7205.
 Ronald McDonald Family Room Volunteer Application
For more information on becoming a volunteer in the Ronald McDonald Family Room, please contact Shari Mattice at smattice@rmhc-denver.org or 720-382-7205
To receive an accessible version of any of the volunteer applications, contact Jonna Busack by calling 720-382-7203.