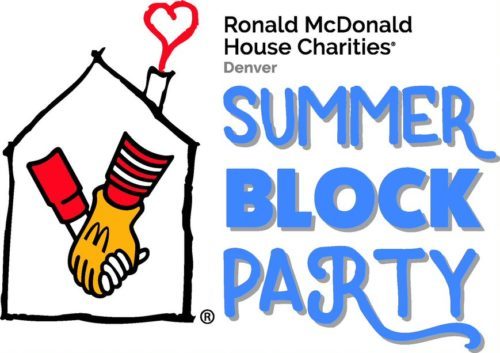 Our 2020 Summer Block Party is Going Virtual
Big parties are out. Small gatherings and virtual get-togethers are in. So this year, we're inviting YOU to host your own Summer Block Party to benefit the children and families served by RMHC-Denver.
This is your chance to launch your very own DIY fundraiser to support a cause we know you are passionate about. And we'll be with you every step of the way. We have a how-to guide with lots of fun and creative ideas. We'll send you a Block Party-in-a -Box kit with essentials (hand sanitizer, anyone?) plus fun stuff to help get your party started.
You can join a private Facebook group exclusively for Block Party Hosts, where you can share ideas, encourage others… and maybe even talk a little smack! Ready to get started?
Contact Coleen Truax for the 411. And THANK YOU for all the ways you support RMHC-Denver!
A great big thank you to Children's Hospital Colorado for partnering with us on this virtual event!