15 Jul

Paying It Forward with Celebrations at RMHC – and a Bequest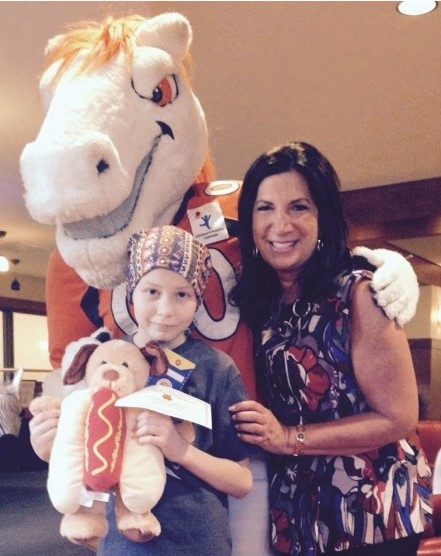 September 29, 2009.
It's a date forever etched in Gail Nussbaum's mind – because that was the day Gail was diagnosed with Stage 2-B breast cancer. That meant that cancer had travelled to her lymph nodes, requiring intensive treatment to eradicate the disease from Gail's body.
 She can laugh about it now. "I was the master of master planning, and cancer was not in my plan! It wasn't in my Outlook calendar, it wasn't in my schedule for my busy life. But it was proof that life can change in an instant."
Suddenly, Gail's calendar was filled with appointments for multiple surgeries and 16 rounds of chemotherapy. The intensive treatments worked: On May 10, 2010, Gail was declared cancer-free.
She celebrated her initial cancer-free anniversaries with trips abroad – but as her third anniversary was approaching, she wanted to do something more meaningful.  "When I was growing up, my parents always stressed that is important to give back to your community. And now, my mantra is all about touching lives and paying it forward."
  So Gail began looking for an organization that helped children and families affected by cancer, where she could celebrate her own health by bringing smiles and good cheer to children currently battling health problems. She found Ronald McDonald House Charities as her place to pay it forward.
Then she rounded up a group of friends, who spent hours at a local Build A Bear studio. The bears were delivered to children staying at the RMHC House in Aurora on – when else? — May 10, 2013. And now, Gail's Pay It Forward Party is an annual tradition.
This year, Gail and friends celebrated by bringing 200-plus bears to the Aurora House. There was cake, of course, and the party was joined by Miles, mascot of the Denver Broncos.
Gail also supports the House year-round by recruiting colleagues from Amgen (where she has worked for 13 years) to volunteer, providing meals for families and thorough cleanings of the House.
And Gail has even planned to pay it forward one more time – because she has included a bequest to RMHC-Denver, designated for the Aurora House, in her will.
"Planned gifts like Gail's are always meaningful," said Laura Cordes, executive director. "And in this case, it shows that Gail walks her talk – because through her bequest, Gail is, once again, paying it forward to assist children and families served by RMHC-Denver's House in Aurora."