Ronald McDonald Care Mobile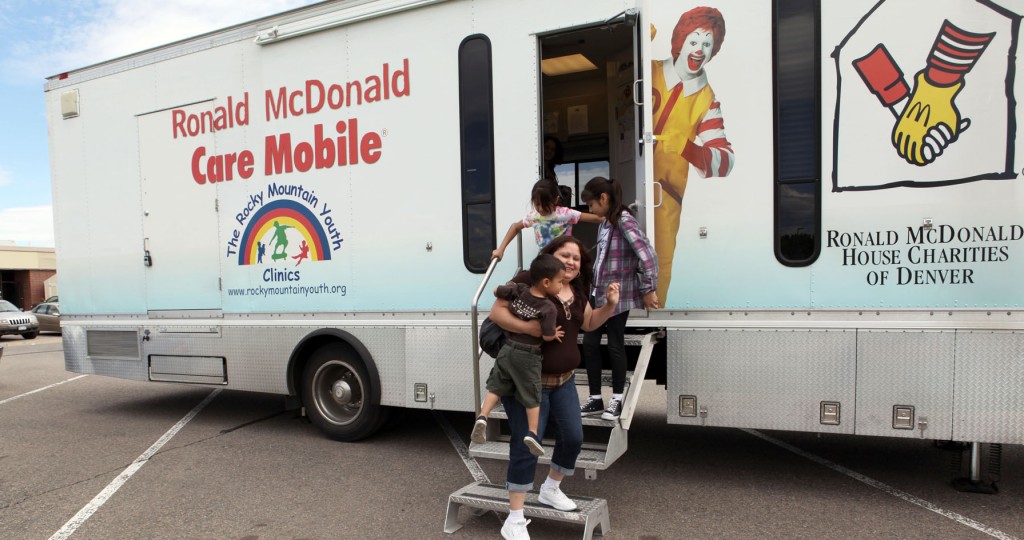 Three Ronald McDonald Care Mobiles are on the Road  
Ronald McDonald Care Mobiles in partnership with Rocky Mountain Youth provide cost-effective medical, dental and educational services to under-served children in their own communities.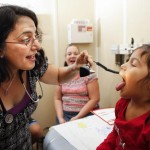 Bringing Care Where It's Needed Most
This year, hundreds of thousands of children will go without immunizations and routine physical exams. And every day, asthma and minor health problems will go undiagnosed until they become acute – when they will bemore difficult and more expensive to treat.
RMHC and Rocky Mountain Youth are working to change this. In an effort to provide access to health care for underserved children, Ronald McDonald House Charities has created the Ronald McDonald Care Mobile program.
With Rocky Mountain Youth, the Ronald McDonald Care Mobile program brings cost effective, high-quality medical and dental care directly to underserved children in both rural and urban areas. The Ronald McDonald Care Mobiles provide immunizations and health screenings, oral health services, diagnosis and treatment of chronic disease and health education to children who would otherwise go without health care.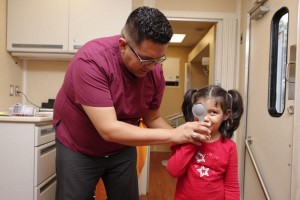 Pediatric Care on Wheels
Unlike most other "mobile clinics," which are actually converted recreational vehicles, these state-of-the-art Ronald McDonald Care Mobiles are designed and built specifically for the delivery of pediatric health care that's tailored to each community's needs.
Each 40-foot long, 8-foot wide Ronald McDonald Care Mobile houses medical and dental examination rooms including prenatal exam capabilities, a laboratory, digital radiography and a reception and medical records area.