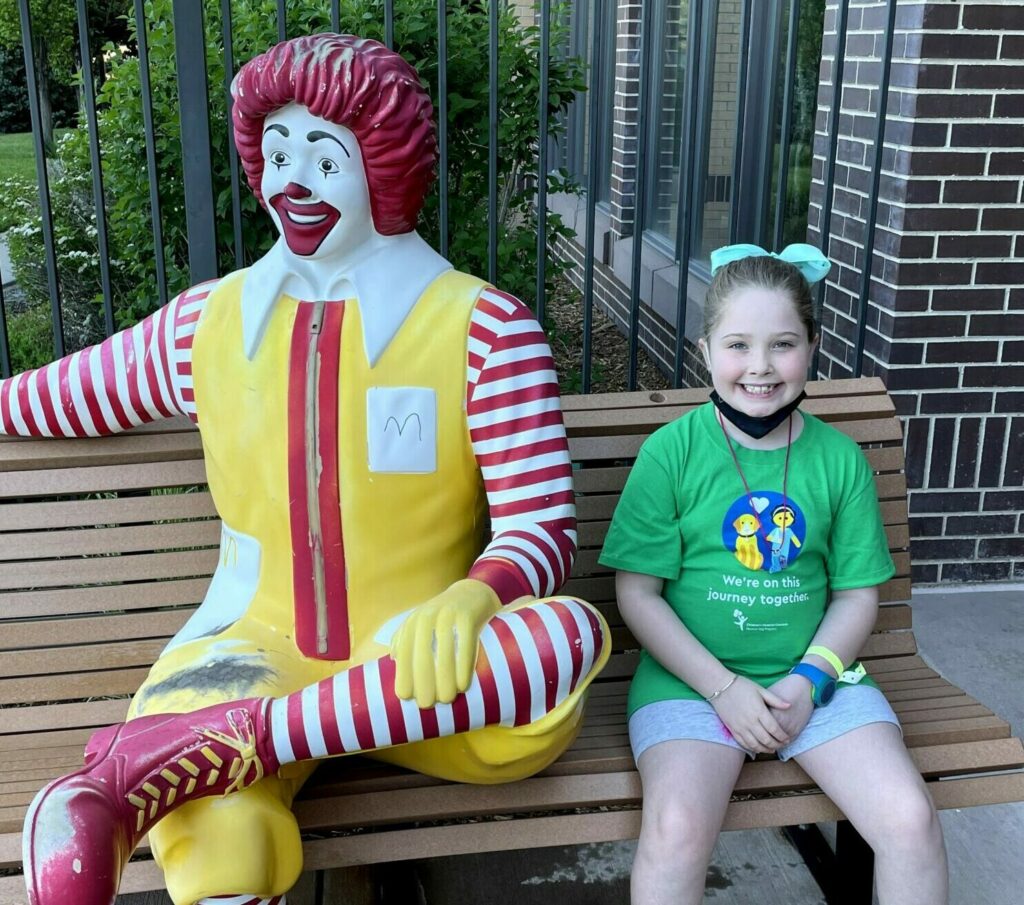 07 Feb

Ronald McDonald House is a Bright Spot after a Tough Day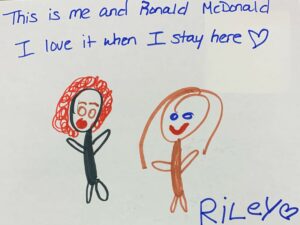 For most of us, traveling nearly 2,000 miles from home to be seen by a doctor, every six months, seems daunting.  But, not for 10-year-old Riley-Ann Picariello…as long as she's staying at the Aurora Ronald McDonald House while there.
"I love it when I stay (at Ronald McDonald House)," Riley-Ann told us during a recent visit.
At age 5, Riley-Ann was diagnosed with Ehler-Danlos syndrome (EDS), a disorder that affects the connective tissues of the body, which provide strength and flexibility.
"It makes the parts that connect her too stretchy," explained mom Meaghan.
After seeking medical treatment near their home in Massachusetts, the Picariellos learned that there was no pediatric specialist for EDS in their state — or in any surrounding states.  So, they went to Indiana where they saw a physician who felt Riley-Ann's case was complex enough to refer her to a specialist at Children's Hospital Colorado for treatment.  It was there that a social worker recommended they stay at the Aurora House — for the first time in June and then again in January — during Riley-Ann's treatment.
"Ronald McDonald House means everything to us," said Meaghan.  "It means not having to worry about having to pay for hotel and other expenses, like having to eat out," she added.
For Riley-Ann, a trip to the doctor is much more  fun when it means she gets to stay at Ronald McDonald House.  She loves the outdoor play area, the piano and playhouse in the lobby, and the treasure chest room, where she gets to choose a toy at the start of each visit.  And, she tells us she loves the store where she can "shop" for games, puzzles and other items and, "nothing costs, money!" she exclaimed.
"It makes me feel very happy and content knowing that she enjoys coming, since we have to travel across the country, and that when she has to have tough days at the hospital, she is happy to go back to the House each day," said Meaghan.  "She has a smile on her face each day when I tell her she's all done at the hospital and it is time to go back to the House."