Group Volunteer Opportunities
Two great ways to provide a meal for our families.
A hot meal can do wonders for families who spend long days caring for their seriously ill children.  Whether you're looking for a team-building activity for colleagues or a fun way to give back with friends and family, volunteering to serve our families is a great way to help nourish our families — both body and soul.
You can participate in two ways:
Make a Meal From Scratch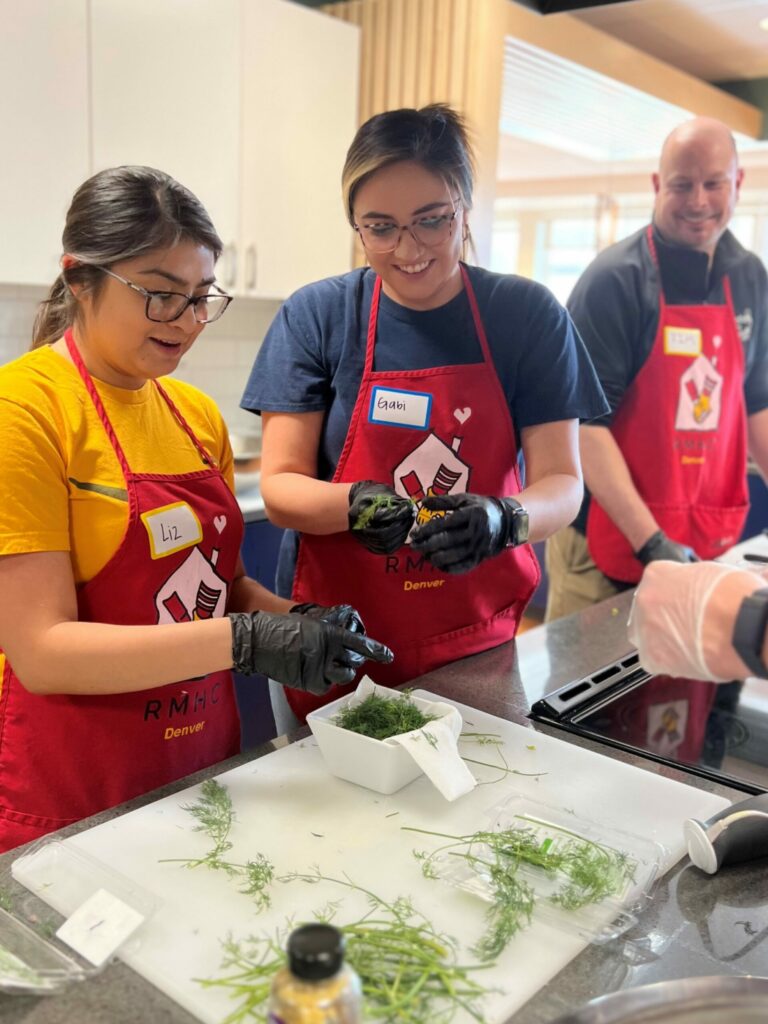 For groups of up to 10 people.  You'll prepare a menu, purchase the ingredients, and cook the meal in our kitchen.  Then, you'll serve your meal made from scratch to our families.  See all of the guidelines here.  A great team building opportunity for friends, family, and more!
Chef-Led Experience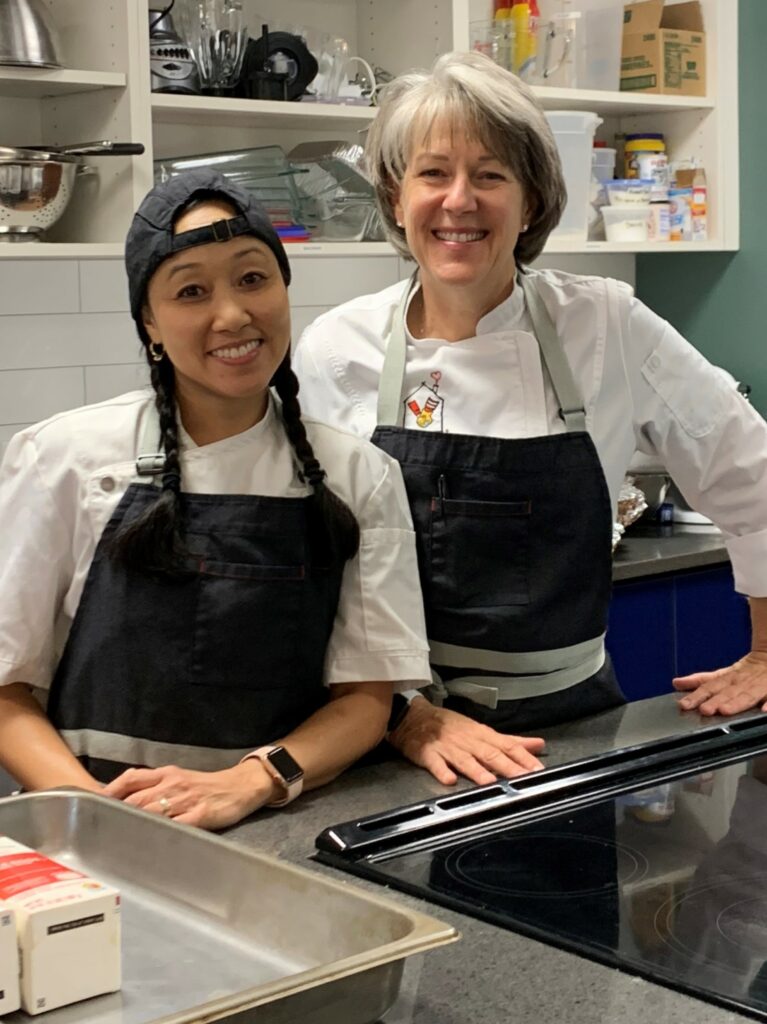 For groups of 3-8 people. Experience the joy of feeding families without the stress of coordinating or menu shopping. To participate, you'll make a tax-deductible donation of $500. Then, Chef Mary  or Chef Torie will lead your group in prepping and cooking a delicious dinner to serve families.
Please keep in mind that all volunteers are required to:
Be 14 years of age or older. Volunteers between the age of 14-17 must have a parent/guardian with them.