Individual Volunteer Opportunities
We have many ways for individuals to make a difference.  Check out the list below.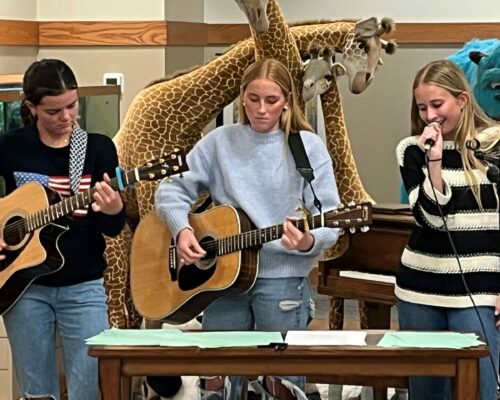 Family Ambassador
The Family Ambassador volunteers are located at our front desk and are an integral part of keeping our Houses running on a daily basis. They are the first people our families, visitors and staff see when they enter our Houses. Duties include assisting with guest family needs, answering phones and doors, accepting donations, giving tours, and other tasks around the house. This is an ongoing individual volunteer opportunity for those 18 years of age or older or can be a duo volunteer opportunity with a friend, family member or significant other! Volunteers who are ages 14-17 must volunteer with a parent/guardian. This opportunity requires a time commitment of one 3-hour shift, every other week or every week for at least 6 months.
Apply to be a Family Ambassador at the Denver House
Apply to be a Family Ambassador at the Aurora House Note:  The Aurora Family Ambassador program is currently full.  All applicants will be placed on a wait list and contacted when a spot becomes available.
Family Room Volunteer
Family Room Volunteers assist in the smooth operation of the Ronald McDonald Family Room, located in Rocky Mountain Hospital for Children, ensuring it is a comfortable sanctuary for families of hospitalized children.
Duties include:
Serving as a host welcoming and orienting families to room amenities.
Maintaining cleanliness of room so that it remains a respite spot.
Assisting families in the use of laundry facilities or the computer station.
Qualifications:
People person; comfortable working with all ages in a relaxed setting.
Gift of hospitality helping others to feel welcomed into the space and to be made comfortable during their time in the family room.
Volunteers must be 15 years of age.
Email Jordan Wilson at jwilson@rmhc-denver.org to Apply
Musicians
We are looking professional/experienced musician volunteers to share the gift of music with our families! Musicians will be playing in the main lobby of the house with families, volunteers and staff walking in and out. This is for individual musicians who are 18 years of age or older and have portable instruments. Shifts are available weekly and can be signed up for once or reoccurring depending on your schedule.
Apply to be a Musician at the Denver House:
Pet Therapy
We are excited to welcome therapy dogs and their handlers to come spend time with our families! Volunteers will meet and provide dog therapy with families staying in the House. This is a weekly or bi-weekly opportunity, available at both our Denver and Aurora locations. Volunteers for must be 18+ and be registered with a National Therapy Dog Organization.
Apply to be a Pet Therapy Volunteer in Denver 
Massage Therapy
We are looking for professional massage therapist volunteers to share the gift of massage with our families! This is for individual massage therapists who are 21 years of age or older and have portable equipment. Shifts are flexible depending on your schedule.
Apply to be a Massage Therapy Volunteer in Denver 
Please check back for updates on our volunteer program opportunities! Questions? Email Vanessa at vstahler@rmhc-denver.org or call at 720-382-7221.