More Than 40 Years of Serving Families
Over time, we've grown from 16 rooms to 118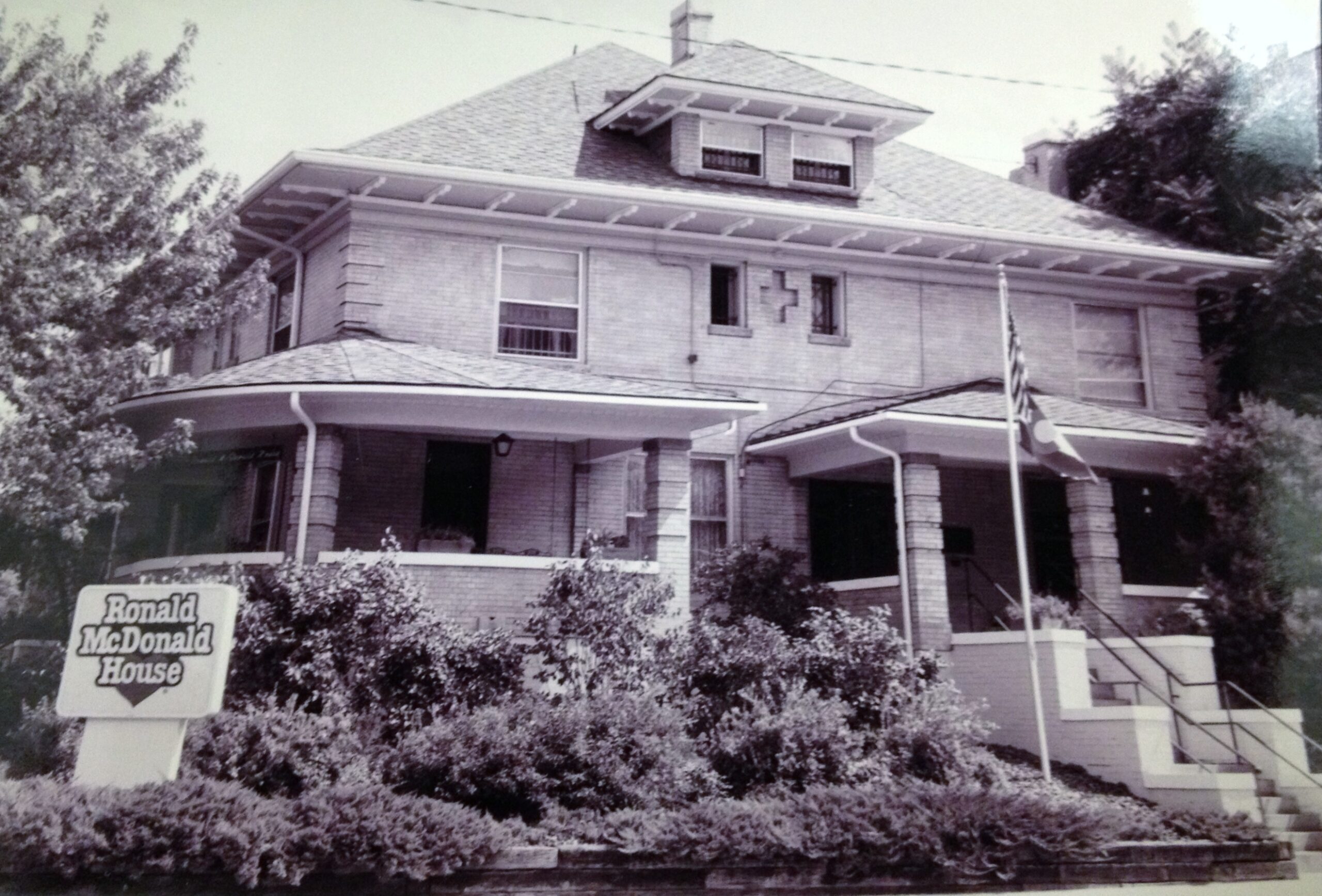 The Denver House was the 3rd Ronald McDonald House
A historic mansion just east of downtown Denver was a welcome sanctuary for over 17,000 families during its tenure as Denver's first Ronald McDonald House from 1979 to 2001. But with just 16 bedrooms in the House, families had to be turned away many nights because the house was full.
In 1999, our Board of Directors decided to build a modern and much larger house next to Children's Hospital Colorado to meet the overwhelming demand for economical lodging. A $7 million construction campaign kicked off with ground breaking ceremonies on October 8, 1999. The new 35,000 square foot house opened on April 21, 2001 with more than double the occupancy capacity of the old house, and the ability to house 31 families each night.
With our metropolitan area's growing prominence in the field of medicine and moves by Children's Hospital Colorado and the University of Colorado Hospital to the new Fitzsimons Medical Campus in Aurora, our Board of Directors again acted decisively to build yet another, even larger, house to meet future needs. The Aurora Ronald McDonald House was opened  in January of 2008, at a site just west of I-225 between Colfax and Sixth Avenue.  The Aurora House has the capacity to house 45 families a night.  It sports 3 large kitchens, 2 laundry rooms, TV lounges, a patio and play areas indoors and out.
Again in response to a growing need, we recently increased the capacity of the Denver Ronald McDonald House.  In November of 2015, a 44-room expansion was opened, bringing the total capacity of the Denver House to 73 rooms with 3 kitchens, 2 libraries and multiple play rooms and quiet spaces to sit.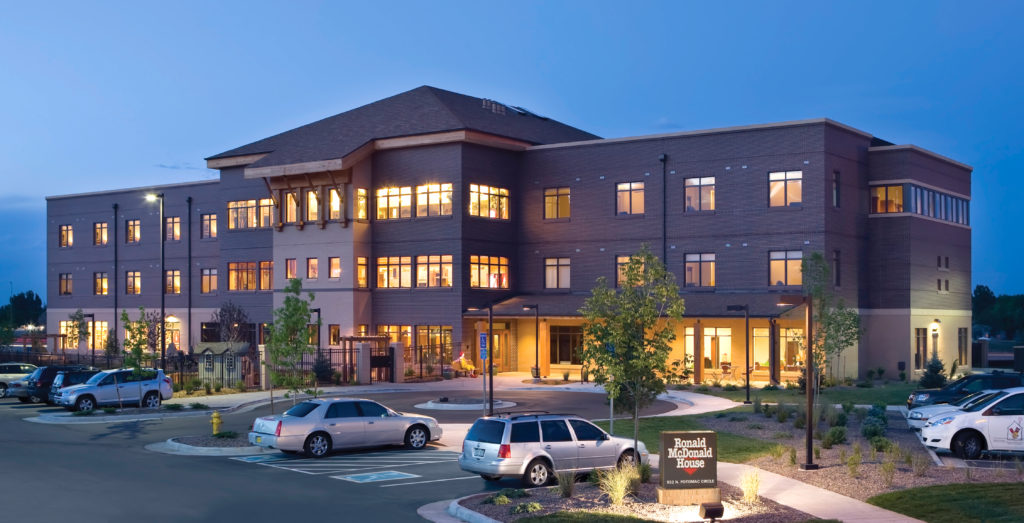 How Ronald McDonald House Began
In 1969, three-year old Kim Hill, daughter of Philadelphia Eagles football player, Fred Hill, was diagnosed with leukemia. During the extensive period of treatment and care that followed, Hill worked to help fight against the dreadful disease that had overtaken his daughter and led the effort in raising the funds for the fight against the disease in the Philadelphia area. With the help of his teammates, a non-profit group "Eagles Fly for Leukemia" was formed and nearly $150,000 was raised to purchase equipment for the pediatric oncology department at the local Children's Hospital.
But the director of the Oncology Center, Dr. Audrey Evans, had another dream… the creation of a "home-away-from-home" for families to use while their children were receiving treatment at the hospital.
It would be a place that would welcome the entire family, from siblings to grandparents, and allow them to share their hopes and fears with other families experiencing similar situations. It would have all the amenities of home, from a fully stocked kitchen to a place to do laundry. It would be accessible to all those in need, regardless of income, which would be a blessing to families facing the staggering expenses resulting from a prolonged illness.
An old seven-bedroom home in need of extensive renovation was located within walking distance of the hospital. Having seen first hand how such a "home" could benefit families, Hill rallied his teammates once again to take up the challenge – BUT where could they turn for additional funds?
The General Manager of the Eagles at that time was Jim Murray who contacted the local McDonalds and asked for their support in making their dream a reality. An upcoming promotion was the sale of "Shamrock Shakes" and in return for the Eagles involvement with the publicity, Mr. Murray asked for 25₵ for each shake sold.
After considering his request, McDonald's agreed to donate all the proceeds with just one condition — to name the house after America's favorite clown.  So, in 1974, the first Ronald McDonald House was born.
More and more people in other communities saw the need for such a facility and the Ronald McDonald House movement continued to grow. There are now Ronald McDonald Houses in many countries and regions around the world.