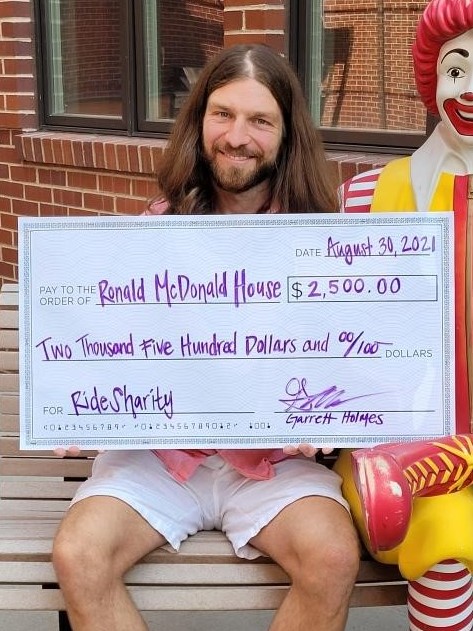 10 Jan

For this RMHC Supporter, Good Driving Takes on a New Meaning

Garrett Holmes' occupation recently became his inspiration.  He'll tell you that, although he always understood the importance of giving back, he hadn't yet found a volunteer opportunity that piqued his interest.  But, when he hatched the idea of using his job as an Uber driver as a way to raise money, he found his calling. 

He calls the idea "Driving Good" and in lieu of a tip, Garrett asks his passengers to donate to Ronald McDonald House-Denver.  Recently, he delivered his first check for $2,500 – an amount he collected in just 55 hours of driving. 

"I've been over the moon with the response," he said.  "I've been able to give back in a way I never thought possible.  Right now, there is no way I could have made a $2,500 impact personally," he added.

Garrett has always had a soft spot for Ronald McDonald House.  His family stayed at the House in Hawaii when he was just two years old.  The son of a single mother, he was diagnosed with a rare congenital disorder that caused water to form on his spine.  He underwent an experimental surgery at a hospital there and, during his care, his mom stayed at Ronald McDonald House.  Now, decades later, he found an opportunity to give back to the charity that helped his family.

Both for himself, and for his passengers, Garrett says he's excited about this very easy way to get involved.  He typically drives during the evening hours, taking passengers to and from restaurants, bars and sporting events.  He thinks the timing translates to more success in his campaign because it's an easy time to talk to folks about the Driving Good campaign.  "I like the idea of volunteering while other people are partying.  It's a fun atmosphere" he says.